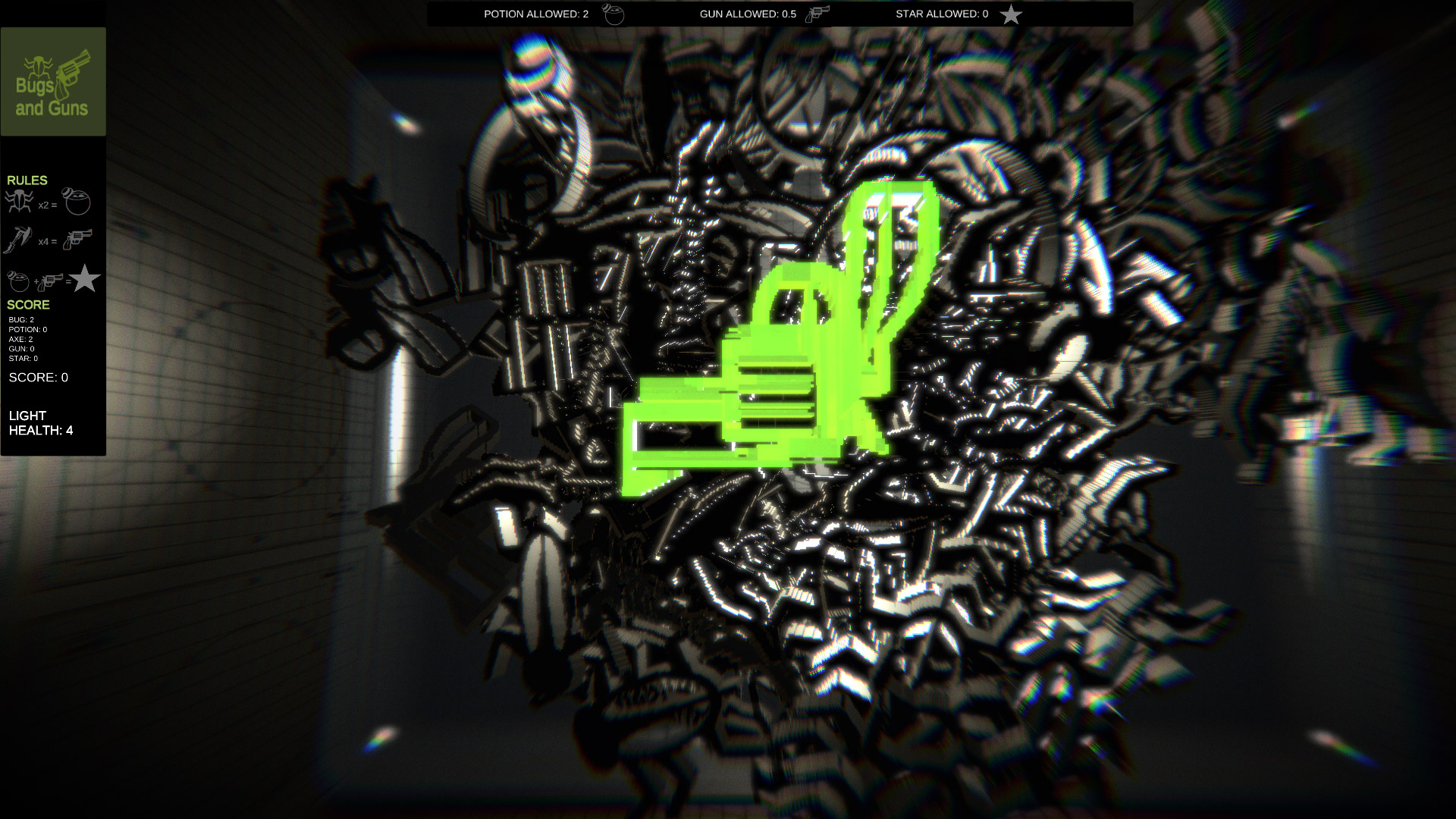 Bugs And Guns
Mikado meets Tetris in this puzzle game that has you destroy pieces before they can cover the light!

Take out two bug pieces before you can destroy a potion piece,
4 axe pieces to destroy a gun piece.
To win a star, you need a potion and a gun.

Let's see how long you can last in the light!